I consider having the correct technology and toolset the most important factor in my workflow productivity. This allows me to efficiently and collaboratively carry out my work. Below are some of my tech and tools that I personally use on a daily basis, but may vary depending on which client and technologies I am working with at the time. I also use many specialist tools related to business and work which have not been included below. I try to use tech and SaaS tools that will complement my efficiency, collaboration, integrations, new ways of working and am a massive advocate for automation, scripts and keyboard shortcuts.
Hardware
MacBook Pro Intel 2020 13" - Laptop - This is the primary computing device that I use for my day to day work which is a great daily driver for my requirements and travels. I occasionally also use an older MacBook Pro/iMac, the reason being with the introduction of the Apple T2 Chip (great for consumers but not for tech professionals) in the last few years the enhanced security, without long-winded workarounds has caused complications in my workflow such as the requirements to install Linux disruptions without running them from a USB or virtual machine along with other tools that are restricted now. I have also started using an M1 Mac Mini primarily as a test device for MDM management purposes.
Samsung 43" USB-C Curved Monitor LC43J890DKUXEN - Monitor - A external monitor is vital for my workflow and productivity. As someone who works in various tools and applications simultaneously having the large screen real estate allows me to have multiple windows open at the same time. This enables me to usually have 2 or 3 windows open comfortably allowing me to view multiple pieces of information and quickly transition between tools. Another reason why I got this monitor is for the built-in KVM switch which allows me to connect multiple devices to the monitor and output their displays at the same time.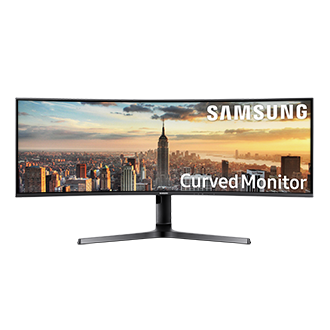 MX Keys for Mac - Keyboard - This is my current keyboard of choice after switching over from the Apple Magic Keyboard 2 and IQUnix F96. The keyboard has been designed for a Mac user in mind so has all the Apple function keys and also has easy switching enabled which allows me to connect up to 3 devices with the keyboard which I often use with other devices.
MX Master 3 for Mac - Mouse - This is the best third party mouse that I have found from an Apple Magic Mouse 2 alternative. The mouse allows me to still use the Mac gestures to quickly switch between Mac spaces and has an excellent electromagnetic MagSpeed scroll which allows fast scrolling speeds of 1000 lines per second which comes in handy when scrolling through lines of code and spreadsheets. The mouse also allows me to customise buttons app by app adding to my productivity and gives me the ability to pair up to 3 devices and easily switch between them.
iPad Air 5th Gen - Tablet - I use the tablet primarily for consumption and annotating PDF's/articles with my Apple Pencil (Gen 2) as my role often requires me to go through a lot of documentation. I also use the iPad in the mornings to have a quick glance over Asana, Todoist & my calendar so I know what I have planned for the day.
Apple Pencil (Gen 2) - Stylus - I use this in conjunction with my iPad Air, to mainly annotate on documentation and occasionally write some quick digital notes if I am on a call.
Logitech Folio Touch - iPad Air Keyboard - After initially trying the Apple Magic Keyboard I switched to the Logitech Folio Touch keyboard. Although the Apple version is sleeker in design it was not practical for my use. I personally find the keyboard on the Logitech version to have a more responsive and better-spaced keyboard layout for a more satisfying typing experience although the trackpad is not too great. The case also allows me to use the iPad Air in tablet mode and has a compartment for my Apple Pencil which kept getting lost/detached with the Apple Magic Keyboard.
iPhone 12 Pro Max - Smart Phone - As someone who works with Apple devices and the IOS ecosystem this smartphone allows me to easily set up workflows and integrations with my MacBook, iPad, Apple Watch to have a seamless user experience when using apps and accessing data. It is also a generally great and secure device with system and app security factors taken into consideration and built into the hardware and iOS.
Apple Watch Series 6 - Smart Watch - As someone in the Apple ecosystem, this smartwatch allows me to receive notifications for a lot of my apps and easily view who is calling me and make calls in conjunction with my Apple Airpods Pro. I use the Drafts app a lot to input voice notes which then I move to Evernote.
Apple Earpods Pro - Earphones - I would say there are better alternatives earphones for sound quality at a similar price range, but the reason why I use these earphones is it allows me to seamlessly connect and switch between my MacBook, iPad, iPhone & Apple Watch. I am constantly switching between devices throughout the day from attending Zoom calls on my MacBook to watching YouTube on my iPad. It knows which device I have picked up and automatically connects to the device.
Rasberry Pi 4 - Portable Desktop Computer - I use a few Rasberry Pi 4's for various reasons, due to limitations on the new MacBook Pro's with the introduction of the Apple T2 chip, it makes booting into Linux disruptions & other tools without workarounds a major pain point.
YubiKey 5C NFC - Hardware Authentication Device - As someone who is logging into multiple tools on a daily basis commonly with elevated privileges, admin portals, service accounts & billing accounts this device allows me to stay extra secure using its fast and simple two-factor authentication.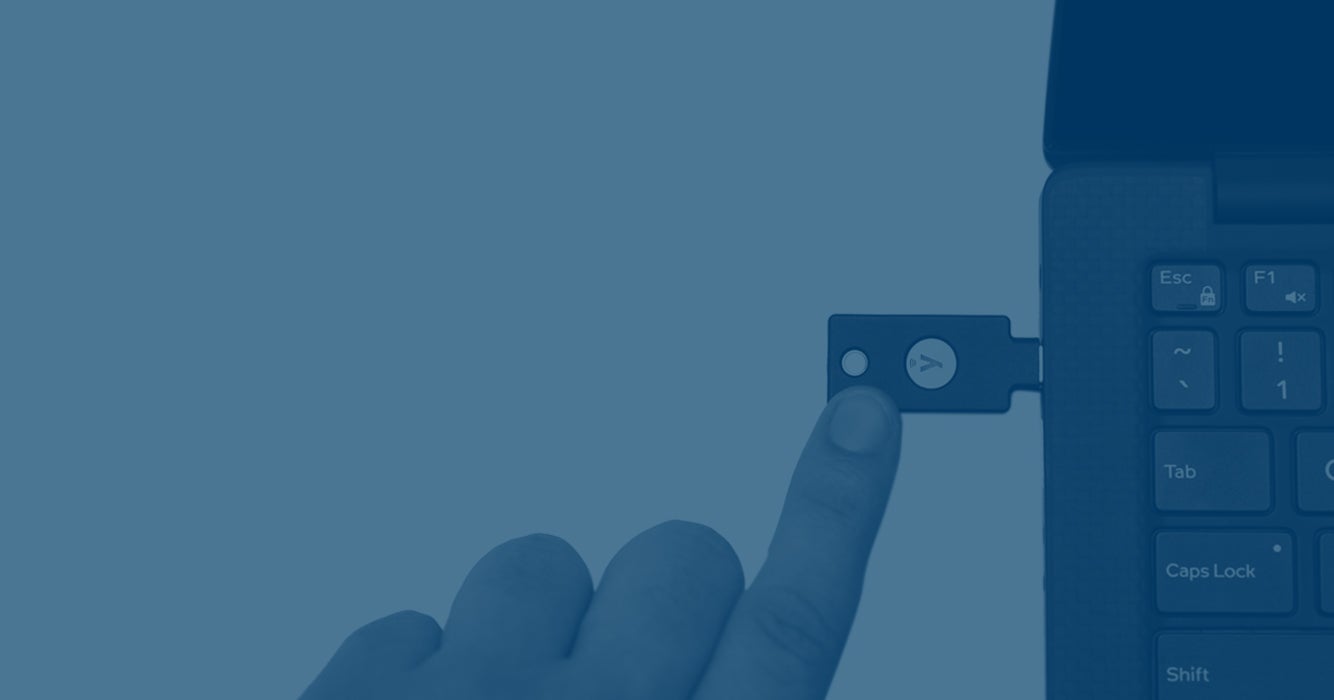 Aukey FHD 1080p Webcam - This is the current webcam that I use for daily web conferences which I got recently after my Logitech C922 stopped working. The image quality is ok and records in 1080p at 30fps. I have also been trialling out the EpocCam app which allows me to use my iPhone as a webcam to see if it is practical and could potentially replace my next webcam purchase decision of the Logitech StreamCam.
Blue Yeti USB Microphone - This is an excellent plug and play USB microphone which I use with a foam condenser. The microphone allows me to record studio-quality sound which is perfect for my daily web conference calls and when recording tutorials.
Software
Asana - Project Management - After having tried many project management tools I found Asana to work best for my workflow, integrations and ways of working. I spend a lot of time in Asana daily, where it has all the tasks and projects that I am working on. I particularly like the clear list view and am easily able to view all the tasks that are assigned to me. I also use this tool to collaborate with others inviting them to specific teams and projects. I have also enabled many Asana integrations with the other tools that I use and use an Alfred & Zapier webhook to quickly input tasks. Asana also gives me the ability to set up Kanban and timeline for projects better suited to those workflow methodologies. (I use Trello & Notion quite a bit also depending on the team that I am working with)
Evernote - Note Taking - This is one of my most used and a tool that I can not live without. It acts as my digital brain. I am able to quickly capture notes, attachments, pictures & web clippings and using the powerful Evernote search function I able to quickly find relevant information in no time as it also uses OCR for pictures and documents. As someone who researches a lot of technology and tools, I am able to use Evernote web clipper to quickly save pages and articles and consolidate them into a relevant notebook or tag them making it easier for my evaluation process. Evernote is also heavily integrated with my other tools via integrations.
Todoist - Task Manager - I use Todoist mainly for reminders of small personal tasks that do not belong to a project in Asana or my calendar. The reason why I use Todoist rather than other task managers is because of the quick capture keyboard/app shortcuts, the natural language of date recognition, templates & the integrations with my other tools.
Google Workspace - Office Productivity - I use Gmail, Google Docs, Sheets, Slides, Forms and Meet for my office productivity tool of choice due to the synchronous collaboration features it has. I also on occasions use Apple Keynote when I need to create a more comprehensive slide deck.
Apple Mail - Email Client - Having to use multiple inboxes I have probably tried all the email clients under the sun but am currently back to using Apple Mail connected to various Gmail, MS O365 & IMAP accounts(for work & testing). This is for various reasons from security & privacy concerns to integrations with my toolset. I also use the Mailbutler app alongside Apple Mail to provide me with additional functionally. There are no fancy features with Apple Mail compared to other email clients but this allows me to focus on responding to emails.
Fantastical - Calendar - Being an Apple Calendar user for many years, working with multiple calendars I required some added functionality that would improve my workflow and save me time when scheduling appointments so started using Fantastical about two year ago and have enjoyed the experience. I use Google Calendar backend to connect my app integrations and automation workflows with other apps. Other than the nice user interface the reason why I like Fantastical is because of the automatic date and events language recognition allowing me to quickly create events, automatic call link detection for conference calls to creating templates.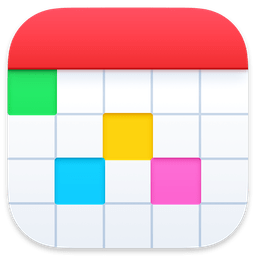 Calendly - Meeting Scheduling - This avoids me having countless back and forth emails, converting time zones to find a suitable time to set up a web conference call. I am able to share my Calendly link and the member is able to find a covenant time for themselves and me to set up an event and generate a Google Meet/Zoom call link. I have this app integrated with my other tools for my custom workflow set up with Zapier.
TextExpander - Text Expansion - This tool has been an absolute game-changer for my productivity, giving me back hours every week. This tool allows me to set an abbreviation which will then output pre-defined text and links which I'm constantly using throughout the day. I also use this with my mail client Apple Mail and have some custom templates and workflows setup.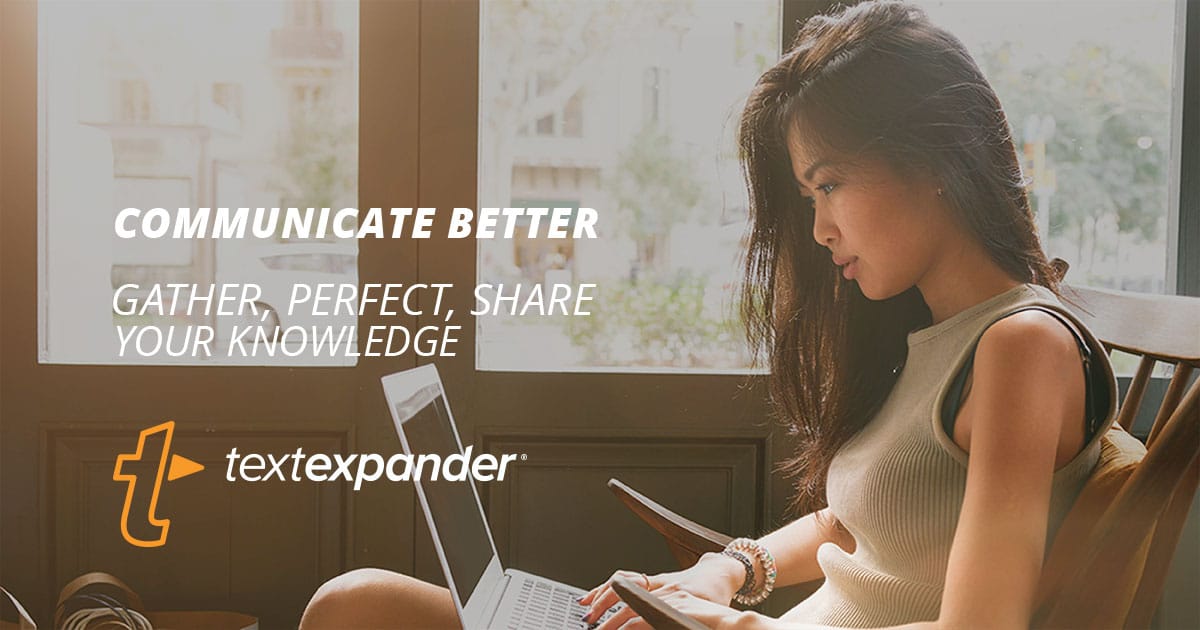 Grammarly - Grammar and Advance Spell Checker - I use Grammarly when writing personal documents and emails and not for work purposes due to security and privacy concerns. I find Grammarly to be more accurate and give better suggestions than the pre-built spell checkers. I use it mainly with the Grammarly Chrome extension which works well with Google Docs.
1Password - Password Manager - A password manager is an important tool for me as someone who has access to hundreds of accounts and admin portals I need a secure tool to store my passwords and backup recovery keys. I use an Alfred workflow with 1Password which gives me the ability to launch and login to tools with a few predefined keystrokes.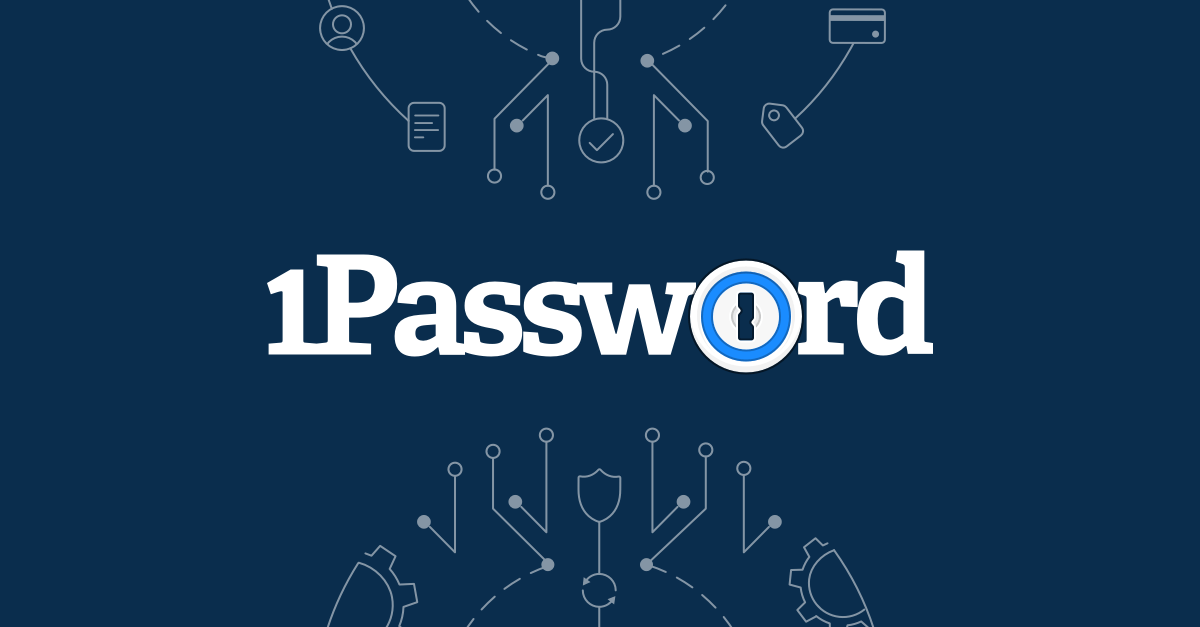 Miro - Brainstorming - I use Miro for collaborating on brainstorming, workshops & planning sessions. They have a lot of pre-loaded templates that I use and also a great variety of integrations that plug into my other toolset. It works well on my iPad also.
Tunnelbear - VPN - I use Tunnelbear as my consumer VPN for connecting to public, unsecured networks. The reason why I went for Tunnelbear was a lot of VPN providers "claim" to have zero logging but Tunnelbear is the only VPN provider to publish independent security audits. I also use other specialist VPN, PGP and networking tools for work and hosting purposes.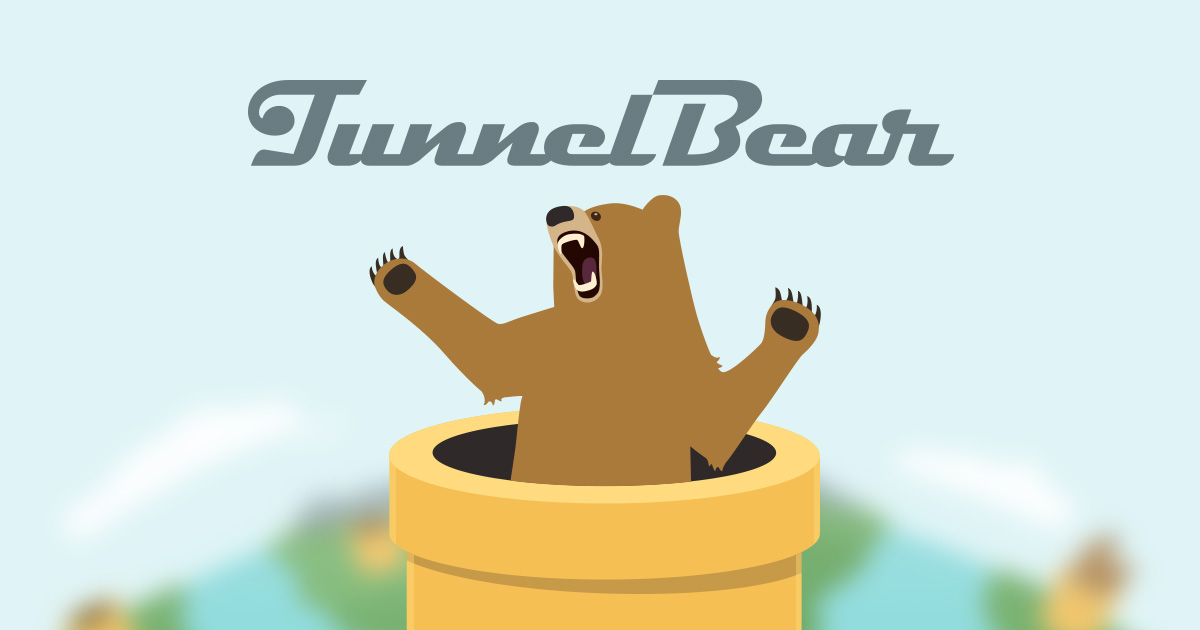 Little Snitch - Firewall/Tool & Network Monitoring - This tool is constantly running on my MacBook with my custom configuration settings and I probably wouldn't use my machine without this tool while connected to the internet. I am constantly using and testing SaaS tools, connecting to servers throughout the day and what this tool allows me to do is restrict inbound & outbound traffic on an application by application basis. I am also able to use the network monitor to view all the apps that are connecting to the internet from my machine and which country in the world my data is being sent to. I use this tool heavily for my work also, to validate security and data sovereignty. This is a must-use tool if you work in the tech and tools space.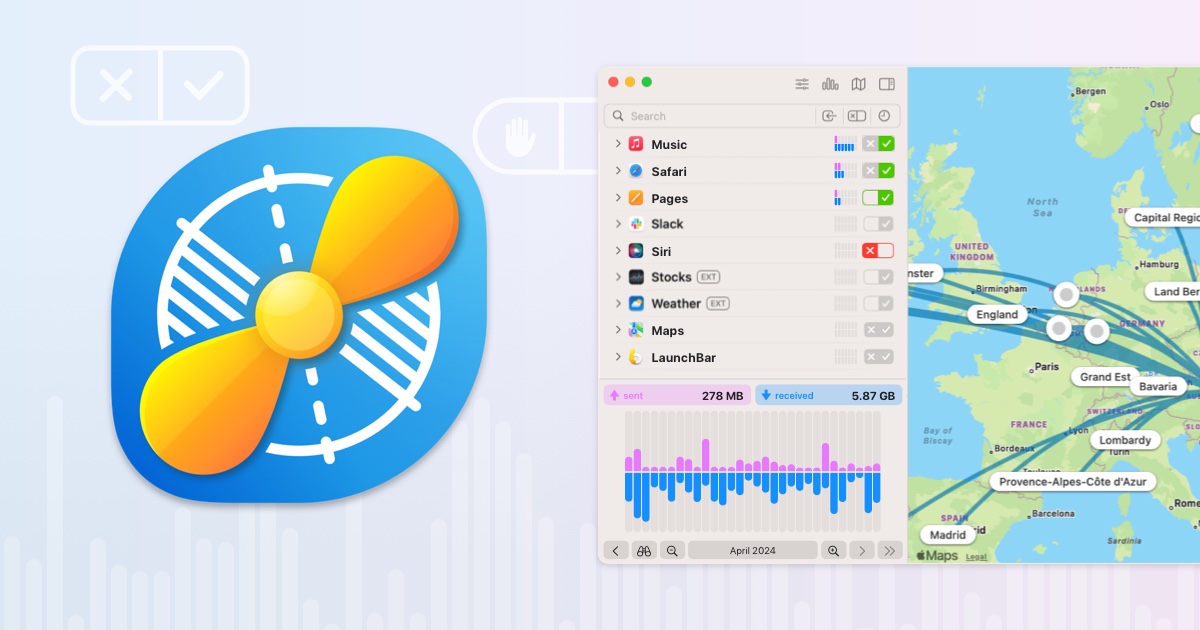 Camtasia 2020 - Screen Recorder - I use Camtasia to record my screen when creating tutorials or training videos. It features a good video editor which is easy to understand and operate.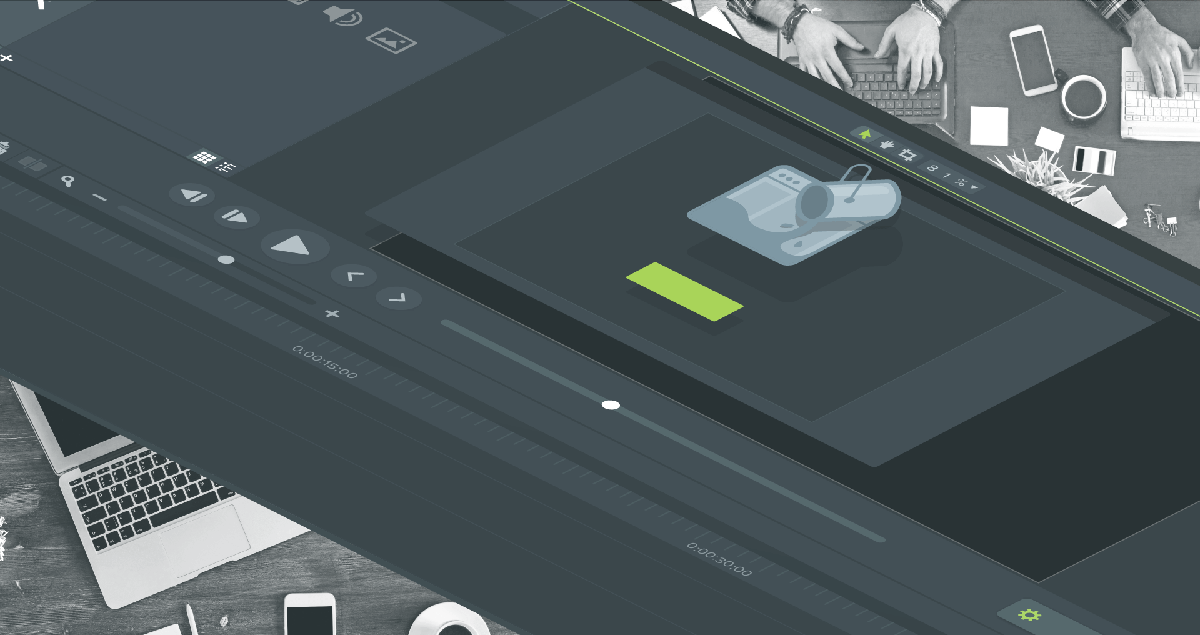 Airtable - Database - I used to use Google Sheets to keep track of different subsets of data, but have recently started using Airtable to create databases to keep track of stuff. It's a very powerful tool and allows a lot of customisation and integrations.
Sublime Text - Text and Source Code Editor - Sublime Text is my code editor of choice and have been using it for many years. I particularly like the split editing features which works well on my external monitor and the quick switch and find features as I'm constantly switching between files.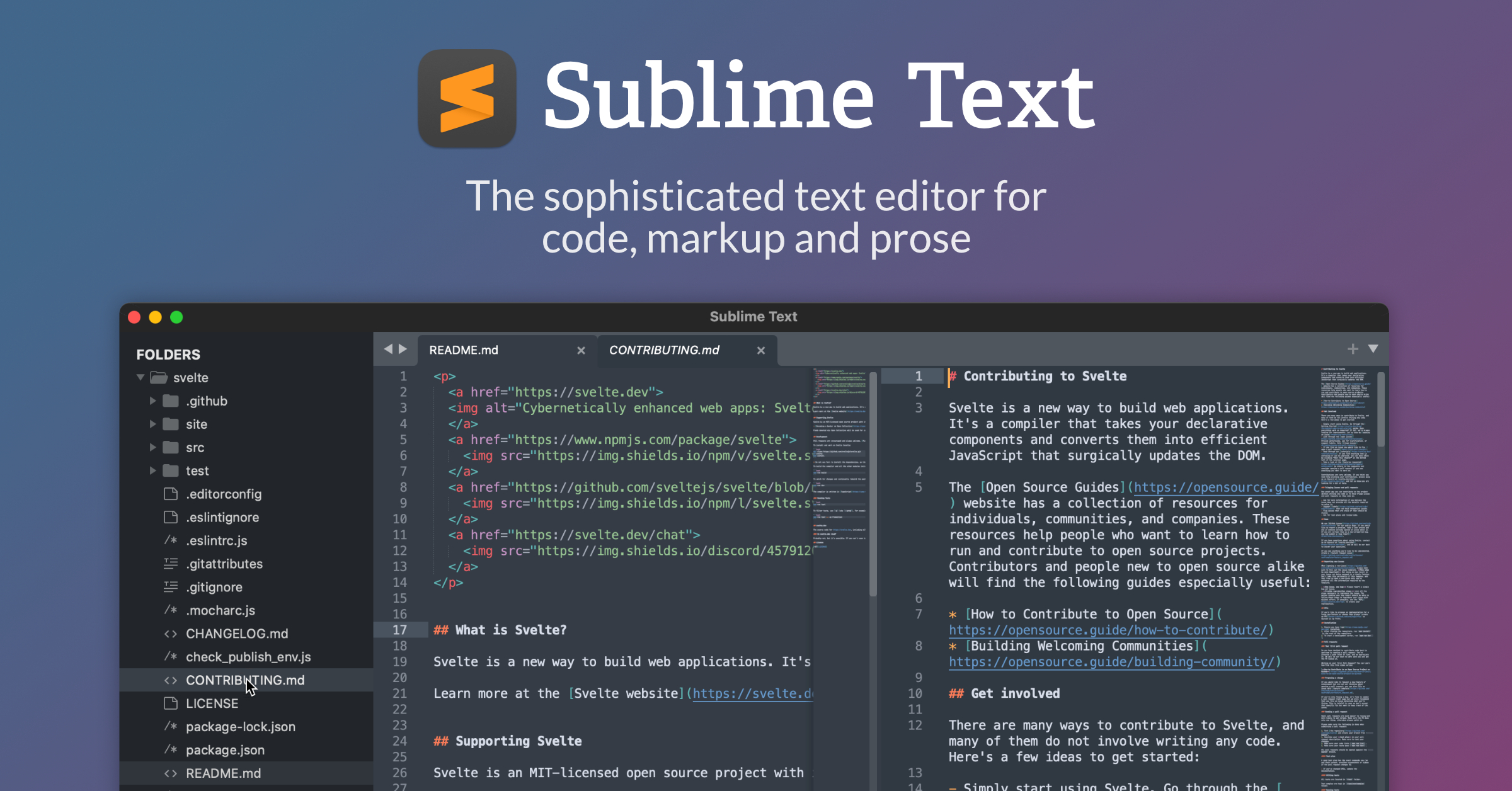 Termius - SSH - Termius allows me to sync my SSH keys across my all my devices allowing me to log in to servers while retaining and syncing my settings and configuration. This allows me to stay connected to various servers and MDM management solutions.
Google Chrome - Web Browser - Google Chrome is my primary web browser that I use due to my usage of Google Workspace apps, syncing my profiles, and the extensive web extensions that it has to offer. My only downside to Google Chrome is that it eats up a lot of computer resources.
Zapier - Automation - I try using automation and integrations as much as I can in my workflow. Zapier has allowed me to connect various apps to automate many tasks saving me hours every week from the Zaps and webhooks that i have set up. From automatically moving and archiving invoices to automatically autofill data into various tools from Google Sheets. I would recommend everyone to try out Zapier and see what tasks you can automate.
Alfred - Spotlight/Application Launcher - Having to constantly search for files and information(both locally and the internet), launch and log in to tools, this spotlight replacement allows me to quickly locate files and with pre-defined abbreviations, integrations, Apple Scripts that I have set up quickly access that information. I would recommend this tool for all users on an Apple Mac device. Using this tool, I am able to save hours every month.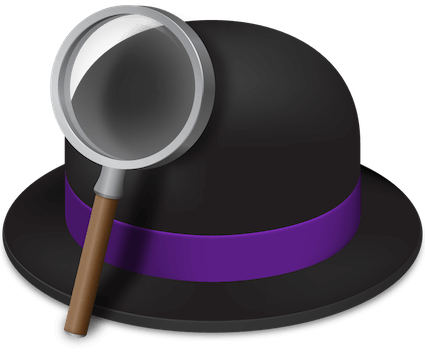 Hazel - File Automation Organiser - Being an advocate of automation and saving time, I use Hazel in many ways to save me time and keep my file system organised. I have set up many custom rules for Hazel to watch particular folders on my Mac and if based upon the if-else rules, Hazel will carry out the requested actions such as automatically renaming documents using OCR, which comes very in handy when dealing with lots of receipts, invoices. I also use Hazel to automatically move over particular, PDF's, DMG files for my review.
Keyboard Maestro - MacOS System Shortcuts Automation - This allows me to automate many custom defined shortcuts that I have created to carry out actions on my Mac. Such as launch particular applications and automatically organise their windows, to quickly update my Mac OS settings if I will be doing some testing. You should definitely be using this tool if you are a Mac user.

Google Drive - Online Cloud Storage - I use a variety of cloud storage services, such as iCloud, Dropbox & AWS S3 bucket storage but primarily use Google Drive. iCloud and Google Drive I use for personal storage and work collaboration but require the use of Dropbox also when working with design and advertising agencies.
---
If you have any recommendations of tech and tools or cool workflows that you use for personal productivity or work which you think I could add to my tech stack do let me know as I'm always interested in hearing of others tech stacks.
---